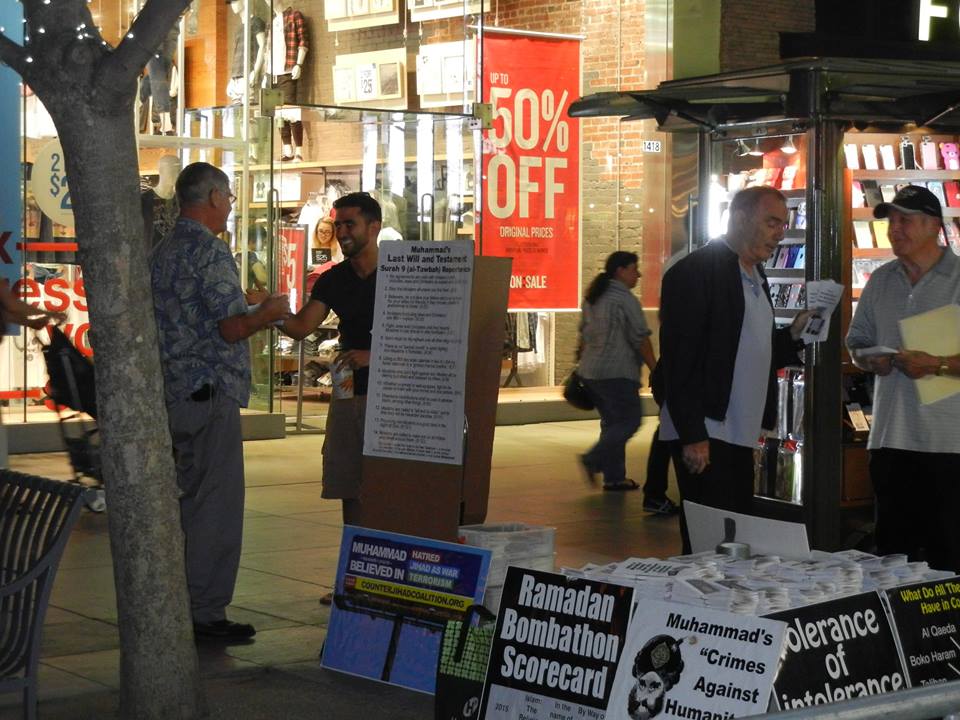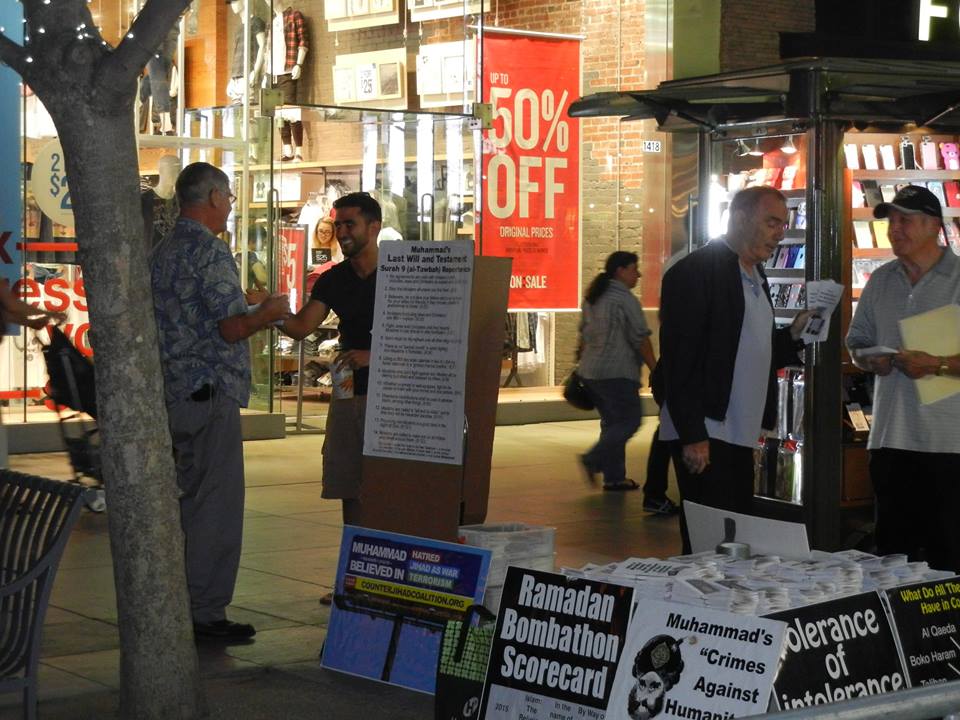 [Read our fact-based Trifold Brochures, visit the CJC's Facebook Page and email us at CounterJihadCoalition@gmail.com.]
CJC had a great public outreach last night on the 3rd St Promenade in Santa Monica.
The enemy decided to set up shop right next to us and Louis.
Lies, Lies and more Lies from them all night long. One even said she never heard of "Reliance of the Traveler"!
Come out and support us!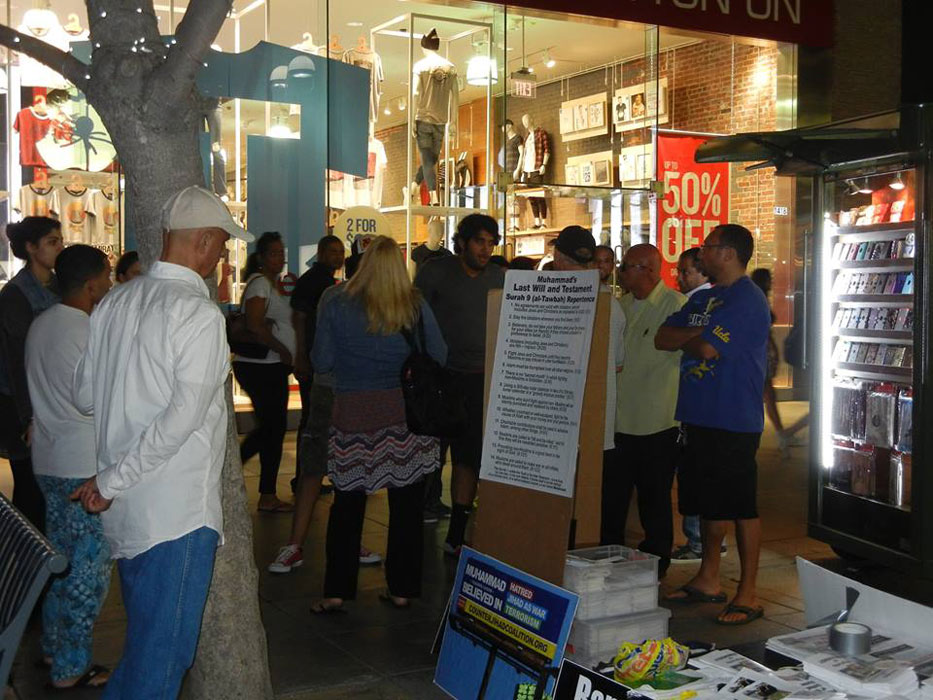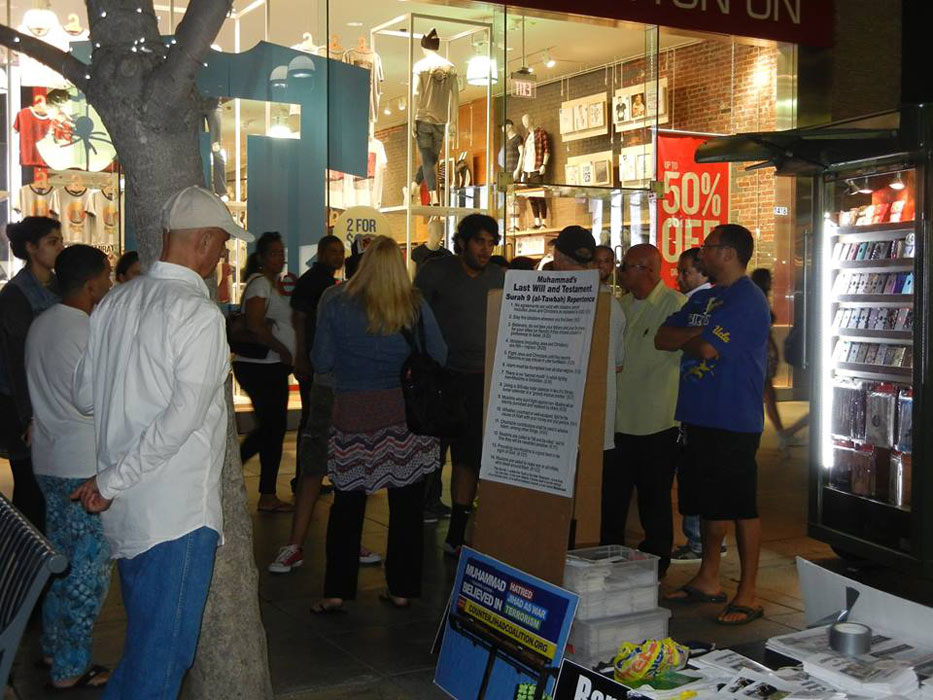 And don't miss CJC President Steve Amundson discuss his group's mission and activities on The Glazov Gang:
The Glazov Gang is a fan-generated program. Please Donate to keep it alive, Subscribe to its YouTube Channel and LIKE it on Facebook.