Lucifer, lies, lust and the dark reality of Muslim heaven.
The pope who gained the world, but lost his own soul.
A Muslim convert's agenda to restrict the world of ballet.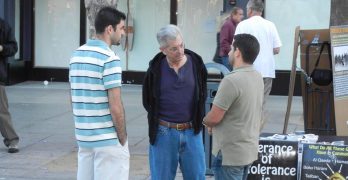 Here is what happens when we ask Muslims why they pray 5 times a day.
Meet the 2.5 million 90-foot-tall virgins awaiting Jihadists in Muslim heaven.