[Read our fact-based Trifold Brochures, LIKE the CJC's Facebook Page, subscribe to our Newsletter, and email us at CounterJihadCoalition@gmail.com.]
The Counter Jihad Coalition got a great turnout this Saturday afternoon. Muslimas shouted and yelled at us all night long, but we held our ground and educated the public about Islam.
Thanks to all of our freedom fighters for coming out to spread the truth, especially Chris, Sam, John and Jim.
Come join us on Saturdays or start a chapter in your neighborhood!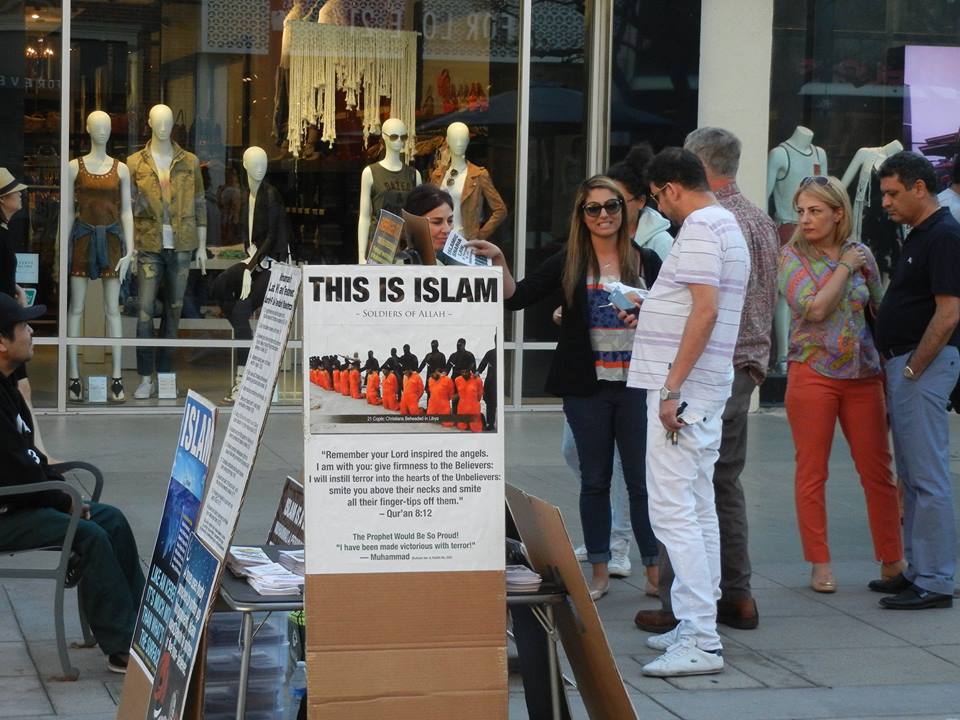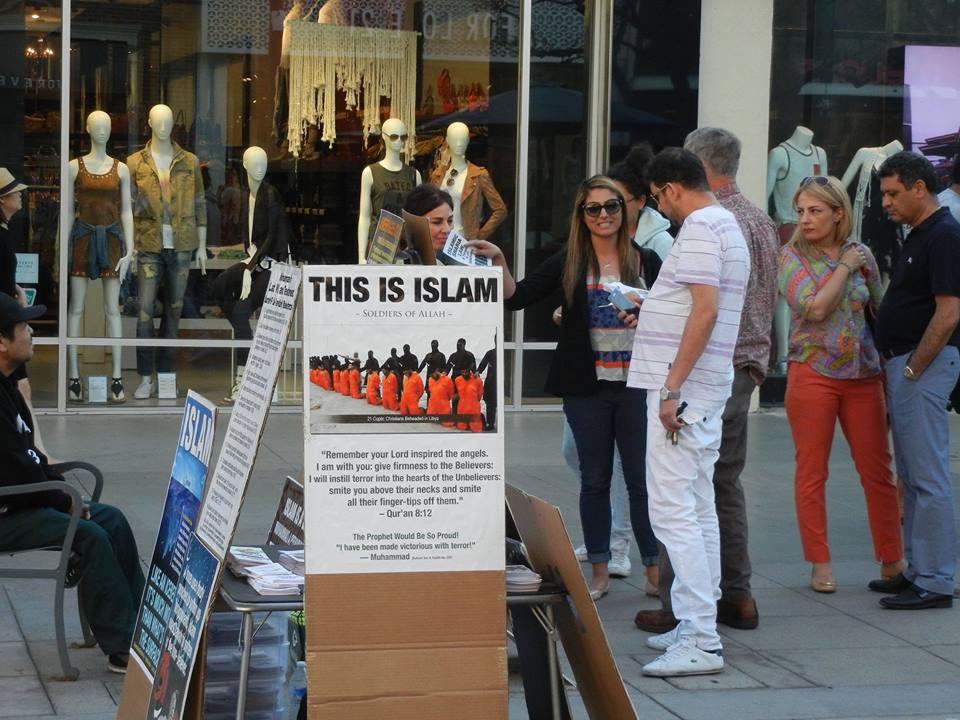 And don't miss CJC President Steve Amundson discuss his group's mission and activities on The Glazov Gang:
The Glazov Gang is a fan-generated program. Please Donate to keep it alive, Subscribe to its YouTube Channel and LIKE it on Facebook.