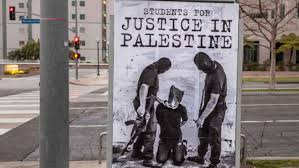 Read our fact-based Trifold Brochures, LIKE the CJC's Facebook Page and email us at CounterJihadCoalition@gmail.com.
In the new special edition of The Glazov Gang, Daniel Greenfield Daniel discussed Why Truth Tellers About Islam Like Ayaan Hirsi Ali Need to be Punished on American Campuses, unveiling when Brown-Shirts need to feel "safe" on the American campus.

Don't miss it!
To watch the interview, CLICK HERE.