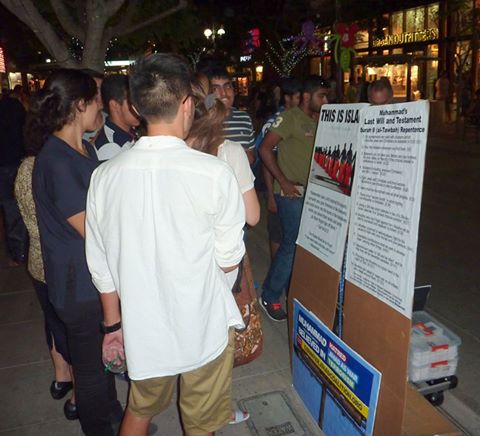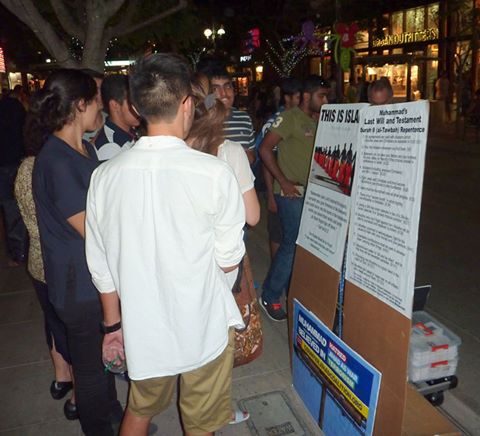 [Read our fact-based Trifold Brochures, visit the CJC's Facebook Page and email us at CounterJihadCoalition@gmail.com.]
This past Saturday night on 3rd St. Promenade in Santa Monica, Muslims perpetually stopped and stared at our poster depicting 21 Copts being beheaded by ISIS.
Of course the lie kept coming from them: "ISIS has nothing to do with Islam!" One of our teammates kept asking them in return: "Like bacon has nothing to do with pigs?"
Come join us on Saturday nights or start a chapter in your neighborhood!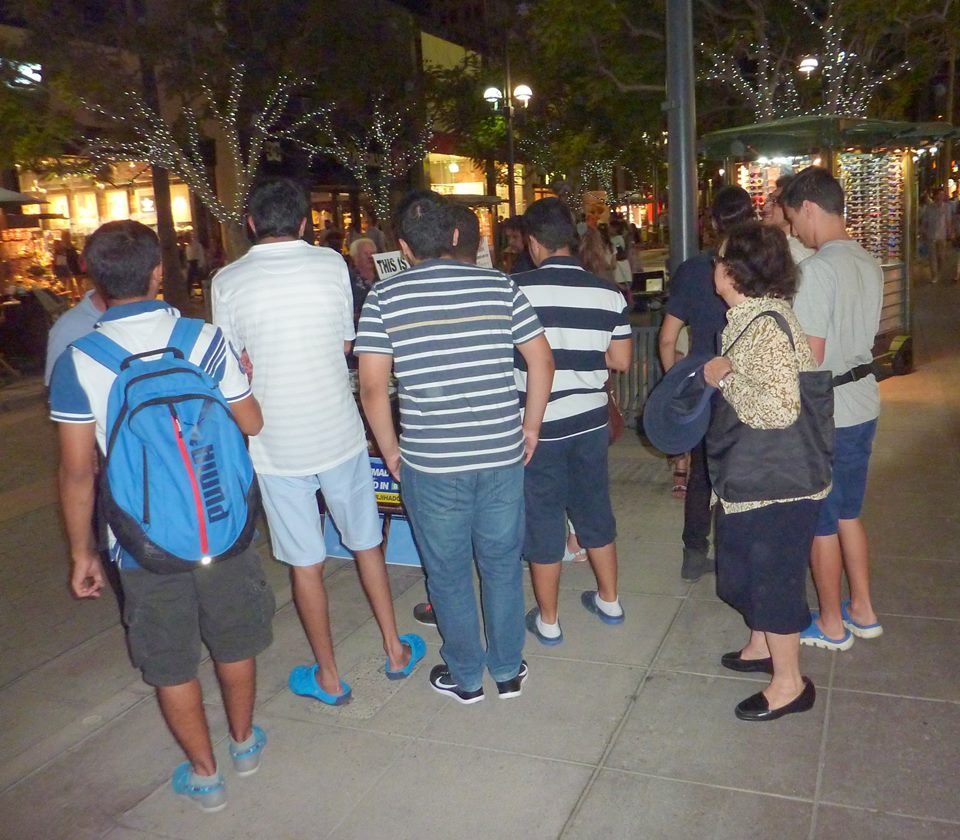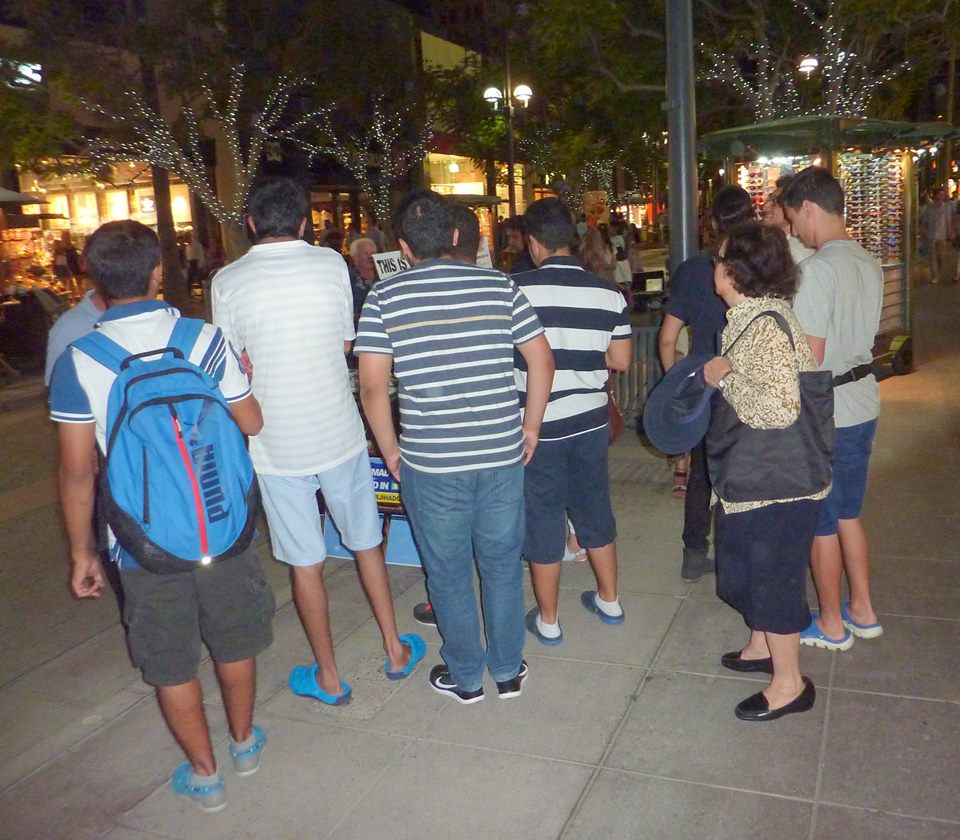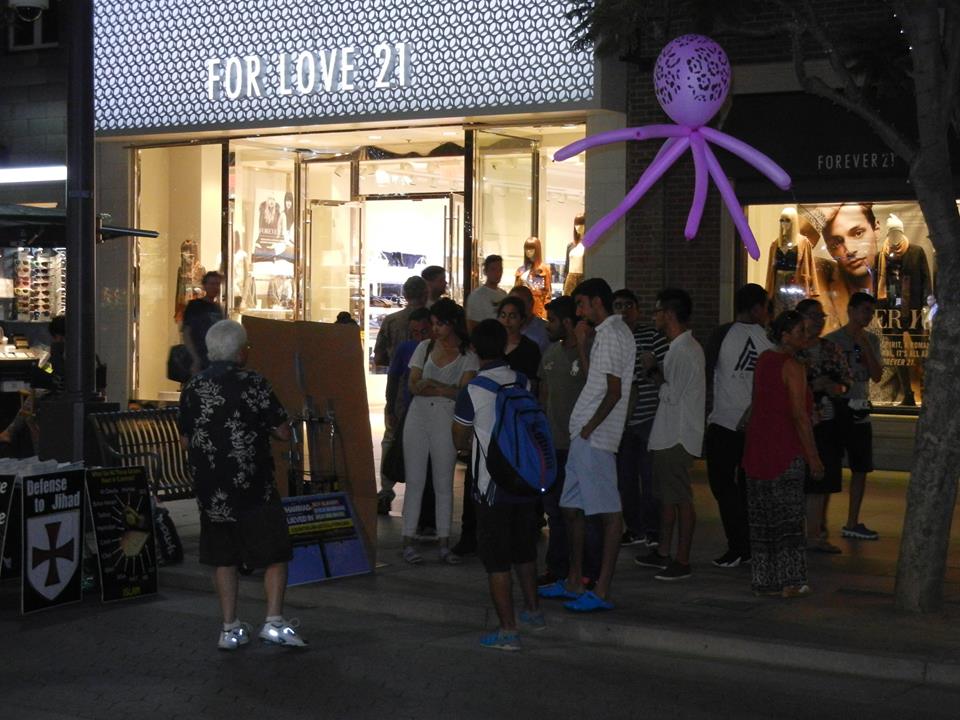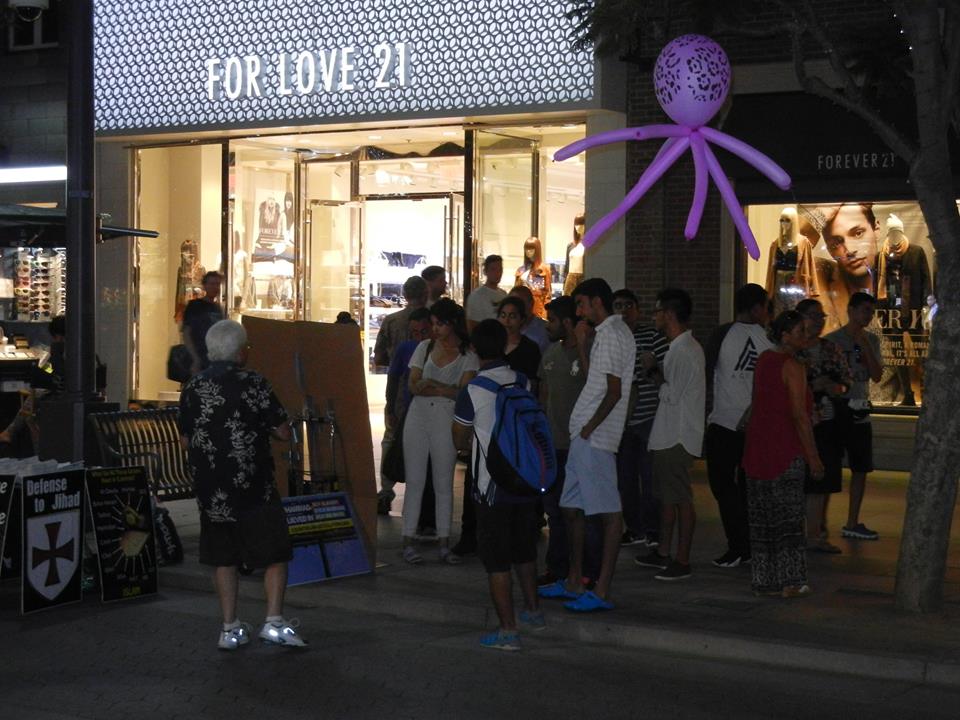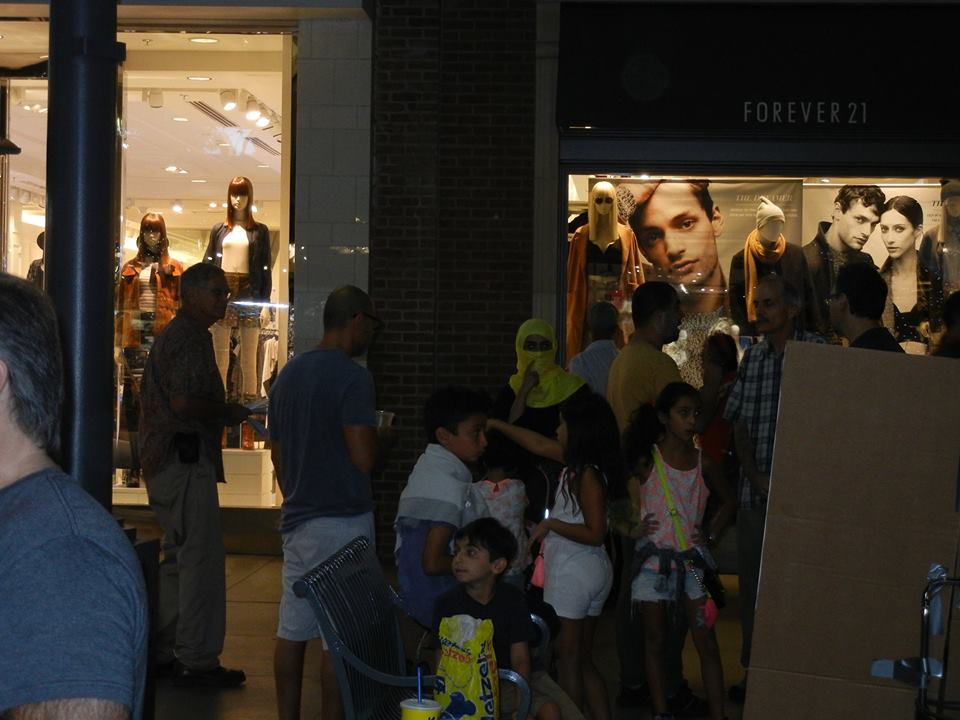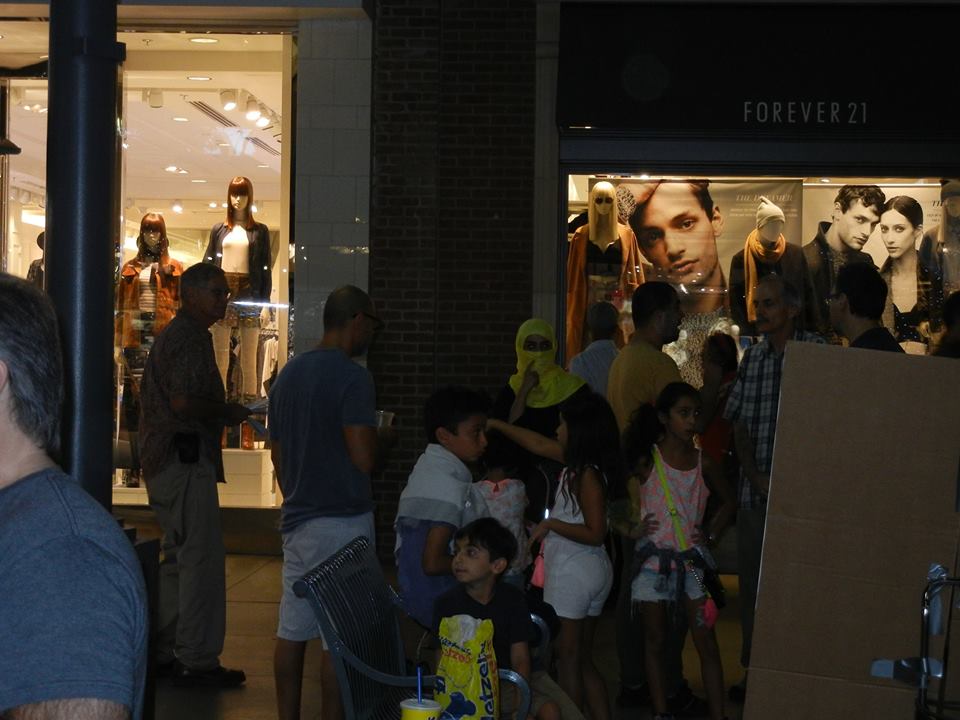 And don't miss CJC President Steve Amundson discuss his group's mission and activities on The Glazov Gang:
The Glazov Gang is a fan-generated program. Please Donate to keep it alive, Subscribe to its YouTube Channel and LIKE it on Facebook.