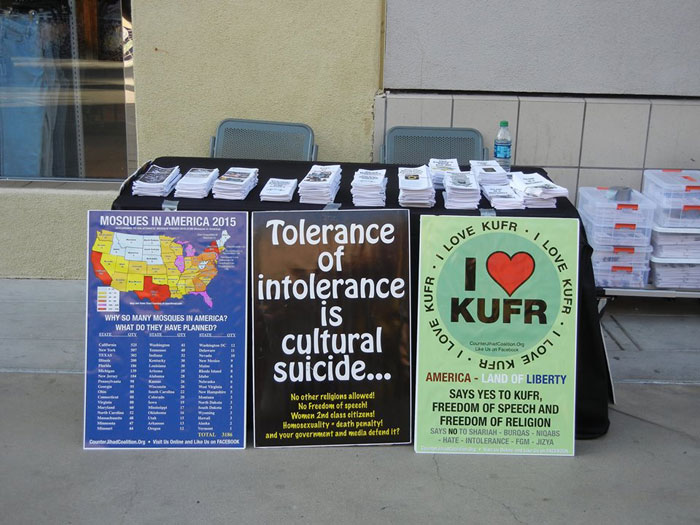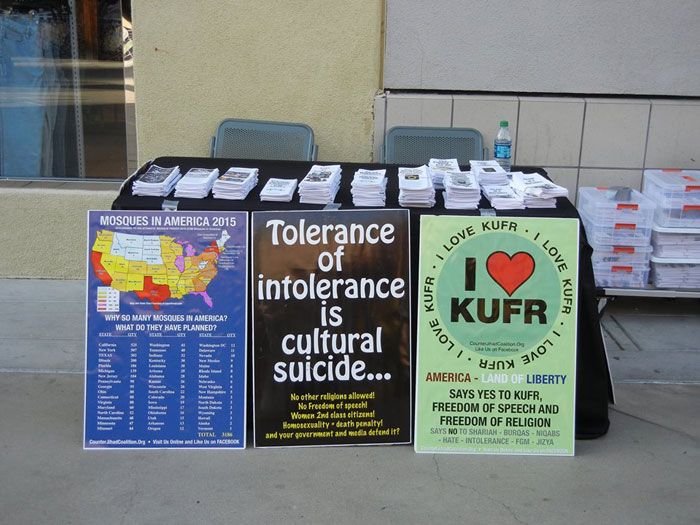 [Read our fact-based Trifold Brochures, visit the CJC's Facebook Page and email us at CounterJihadCoalition@gmail.com.]
Last night the CJC set up a "Public Outreach" booth at the Orange Outlets. We continue to inform the public on creeping Sharia.
It was a job well done as we passed out hundreds of brochures.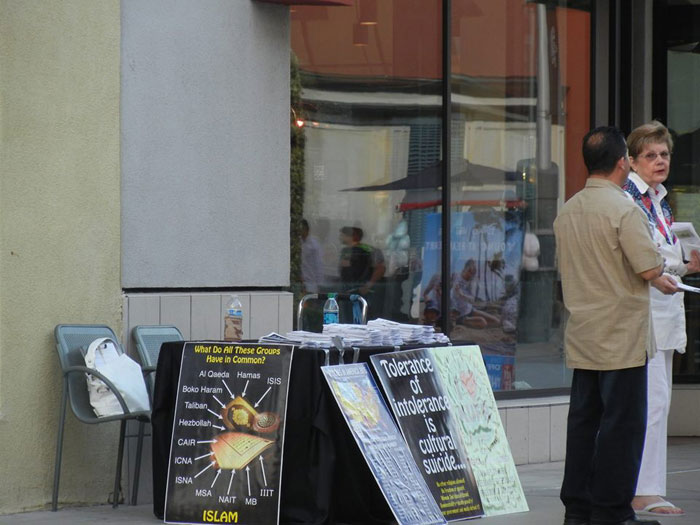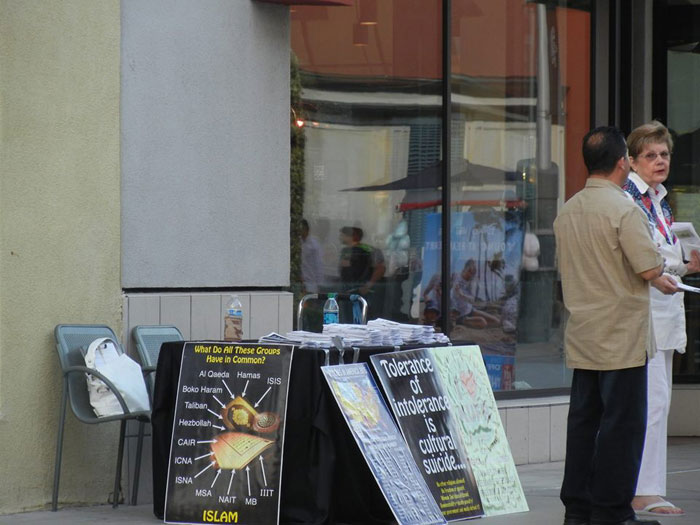 And don't miss CJC President Steve Amundson discuss his group's mission and activities on The Glazov Gang:
The Glazov Gang is a fan-generated program. Please Donate to keep it alive, Subscribe to its YouTube Channel and LIKE it on Facebook.